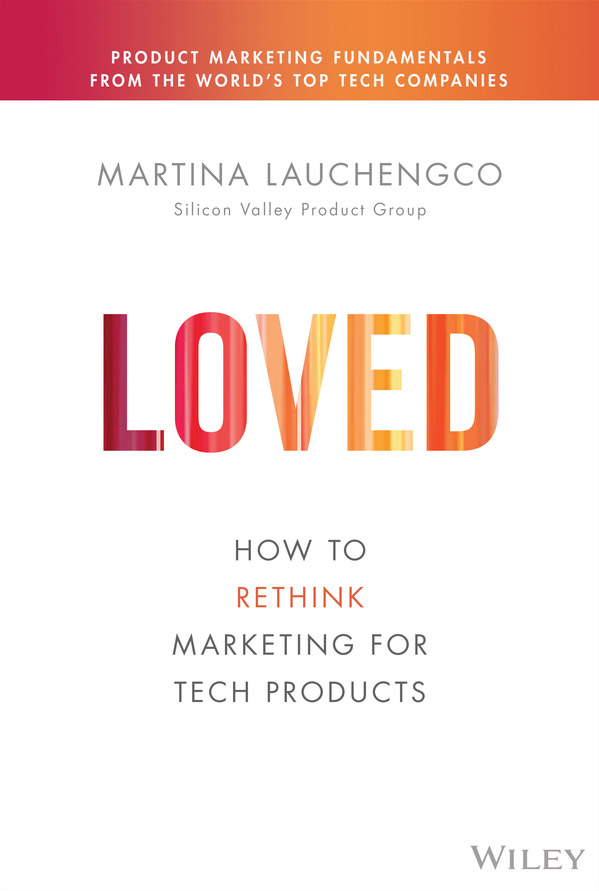 LOVED: How to Rethink Marketing for Tech Products
Great tech products don't always win. Why? They get beaten by great product marketing. LOVED: How to Rethink Marketing for Tech Products, by SVPG's Martina Lauchengco, explains the four fundamentals of product marketing and how to do each better.
Filled with stories from the front-lines of early startups and the world's top tech companies—including Adobe, Apple, Dropbox, Microsoft, Netflix, Salesforce—LOVED gives you concrete tools and techniques to improve marketing by starting with stronger product marketing.
Read LOVED's Introduction to get a taste of the book.
about the author
Martina Lauchengco advises companies on how to use marketing and products to meet their goals. Her multi-disciplinary approach pulls from over 20 years of experience in executive positions in product marketing and product management, corporate marketing, and as a chief-of-staff to the CEO at companies including Microsoft, Netscape, AOL and Loudcloud/Opsware.